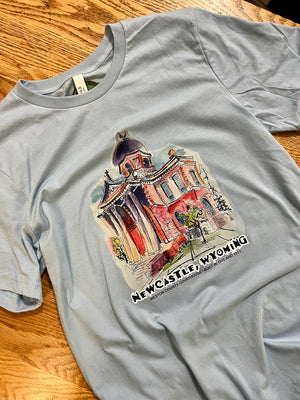 Weston County Courthouse in Newcastle Wyoming by Susan Love Shirt
We are pleased to have teamed up with Newcastle, Wyoming artist Susan Love on a shirt featuring the beautiful Weston County Courthouse. We're building these on a light blue T as it compliments the artwork.
If you prefer a long-sleeve shirt, crewneck or hoodie, just give us a call. If you're in Newcastle, we recommend dropping by our store and trying one on to ensure proper sizing.
#SagebrushMarket #SpreadALittleSunshine #CowboyState