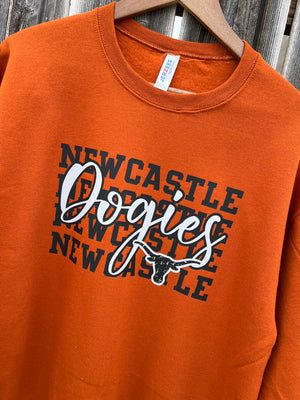 Newcastle Dogies Stacked X4 Shirt
If you don't see the size you need, give us a call at 307-746-9999 and we will work with you to figure it out.
If we have your shirt size in stock, we can make it the same day as your order. If not, it will be a week to a week and half.
If you would like to add a name to the shirt back or sleeve, there is a separate item for that and the cost is $10.
#SagebrushMarket #SpreadALittleSunshine #GoDogies