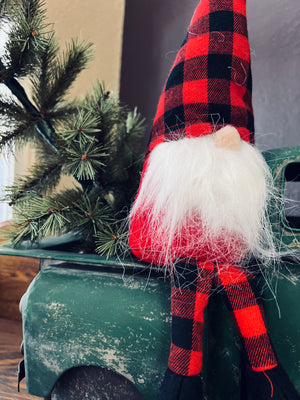 CHRIS' CREATIONS Gnomes (9" from base to tip of hat)
Chris French makes an assortment of quilted items from pillows, pot holders, soft books for children and baby blankets. Consistent across her entire collection: QUALITY. These gnomes stand about 9" tall from their bottoms to the tips of their hats. They are available in two adorable different patterns.
Proceeds benefit Totes of Hope.
#SpreadALittleSunshine. #SagebrushMarket